Dig Deep Into Your Personal Leadership and Stop Hiding
It's time to step into your personal leadership and stop hiding
Instead of covering up in an attempt to pretend you have no blemishes, embrace yours. Choose to accept them or change them.
Sometimes I feel like I live on the edge of the world. It's easy to hide here, 1,500 km from the nearest city. Even in our town, I live on the fringe. Turn right out of my driveway, and I'm in town in less than five minutes, turn left, and there's the Outback as far as the eye can see; even Google Maps is blank.
Despite the distance, it's not utopia.
On the path where I walk our dog, Sadie, there is a small bridge across a river that rarely flows. Unfortunately, some idiots took it upon themselves to write their genius messages with black spray paint on the light tan walls of the overpass. My favorites were "Free Joe Exotic" alongside some vague blame on 5G for all that's wrong with the world.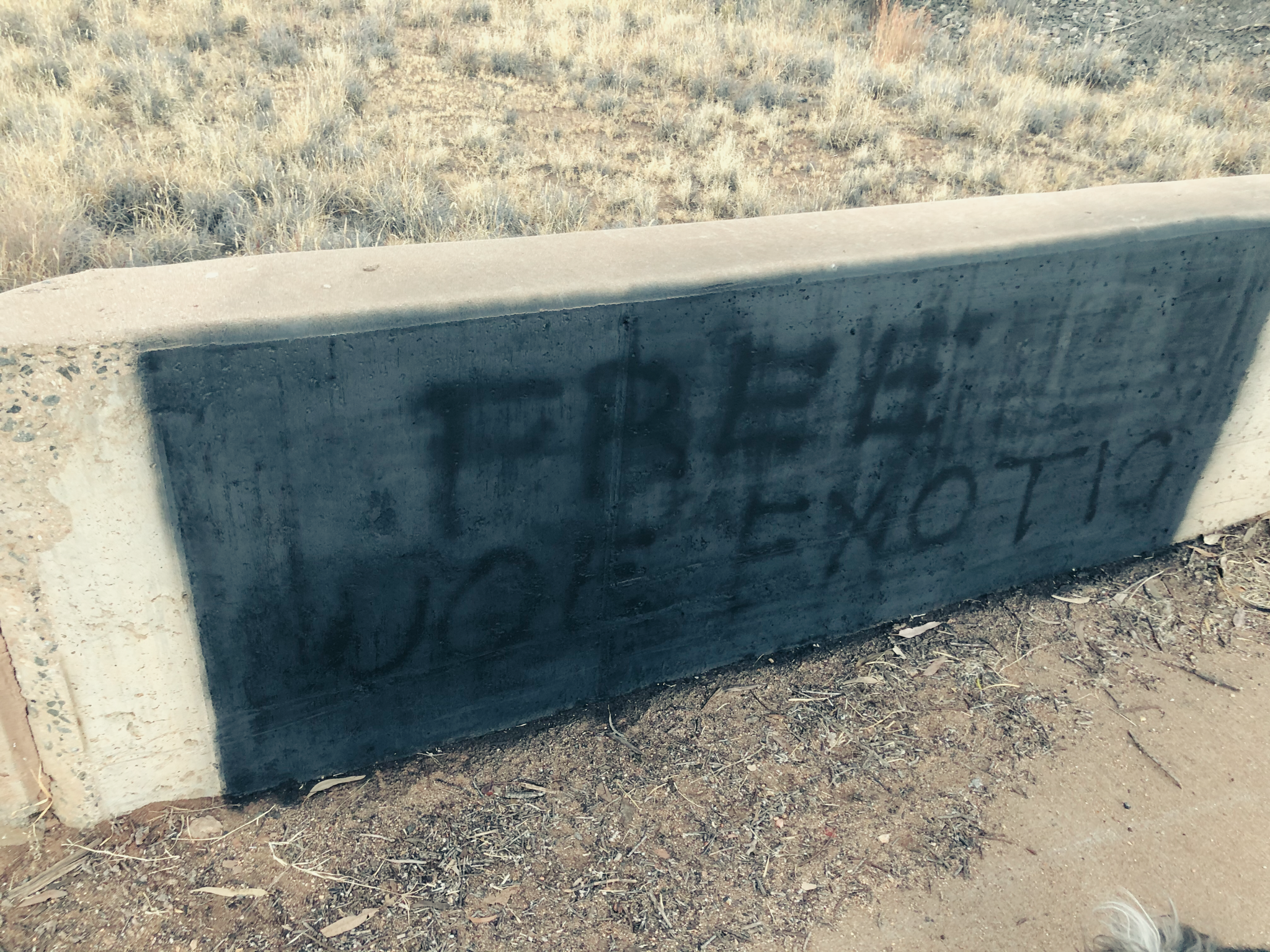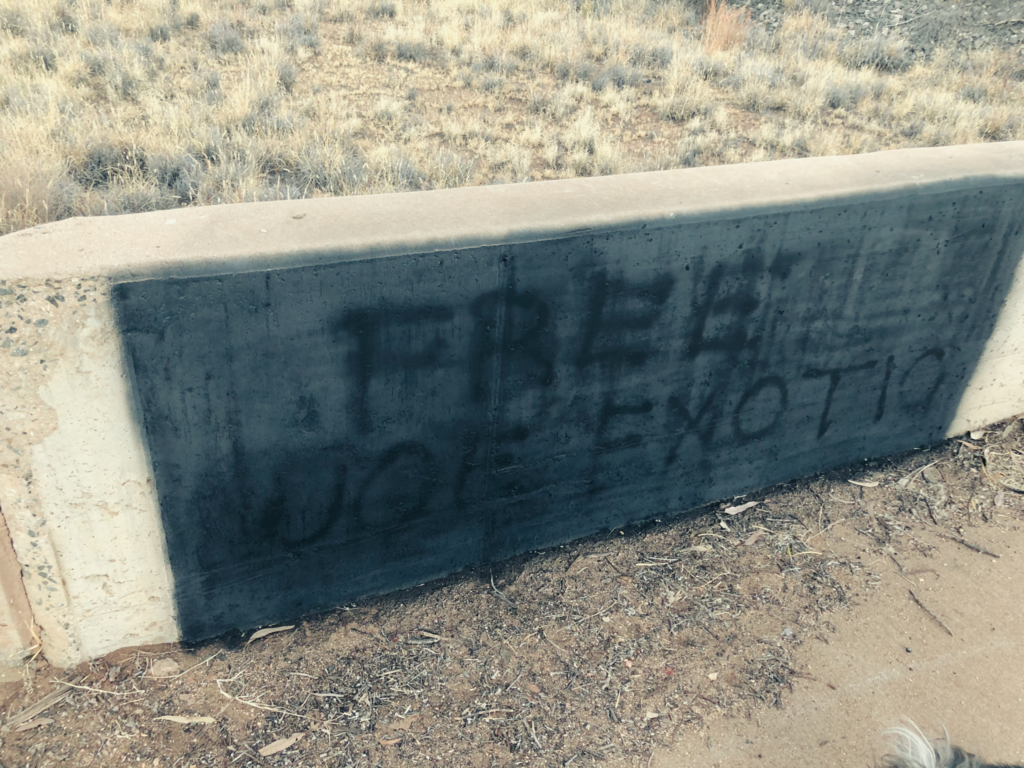 Turns out, there are several ways to remove graffiti, yet our town took an alternate approach. Instead of removing it, they decided to cover it with black paint. Yup, a small eyesore became an even more prominent eyesore.
What surprised me after the paint dried was that, in the end, the attempt to cover it up only served to make it slightly harder to spot, it did not make the problem disappear. In fact, it created a new space for colors to pop against a dark background. Instead of one lousy action being covered, it's a magnet for more and more layers of hiding the truth. Over time, we'll forget what the original wall looked like an only remember the mess we created on top of it instead of dealing with it from the start.
It's often like that in life and at work, isn't it?
We have an issue, and we try to hide it, like a pimple that still looks like a pimple with lots of makeup on it.
The original words that were painted on the wall were not offensive, they didn't need to be covered, they needed the time and attention to remove it.
How does that apply to your life, relationships, and career? You don't want to do the hard work of dealing with an issue head-on, so you shift your attention, cover it up, and are surprised when that attracts even more complex problems over time.
The moral of the story?
Deal with your stuff.
Stop trying to cover it up and hide it as if nobody will ever notice.
Instead of airbrushing everything, to look at shiny and perfect as the subtly competitive posts it feels like everyone puts on Social Media, put forth your truth.
Here's the truth:
Every boss isn't awesome, and every team kick-ass.
Not everyone's business is flourishing.
Skinny is only one body type.
Not everyone's kids are gifted geniuses.
Mental health is a struggle for a lot of people.
Illness isn't welcome in any family.
Business building can be rough and waiting lists aren't the norm.
We don't all have the same gifts and talents.
It's time to step into your

personal leadership

and stop hiding
Instead of covering up in an attempt to pretend you have no blemishes, embrace yours. Choose to accept them or change them.
My life as an expat is weird and wonderful and insanely far from ideal. I'm not going to cover up the crap with spray paint but choose to tell you the truth.
We all have things we wish would disappear, or we could hide not only from others but from ourselves. It's impossible. Truth is that some of the things we try to hide are overwhelming and difficult to address. My advice? Get the support you need to do it anyway. Don't give up despite the temptation.
Will you take the time to wash off the graffiti that's like a pockmark in your life and work, or will you embrace it and allow for imperfection, or just throw some paint over it and hope for the best?
Advance your career and reach your full potential with our Leadership Coaching for Women.
Alli Polin, CPCC, ACC, is a former senior executive with deep experience in leadership, change management, and organization development. Now a writer, coach, and speaker, she is driven to help people create a full life and achieve professional success. She has an award-winning blog, Break the Frame, writing on the intersection of life and leadership.
Found that interesting?
Learn more about our services
Individual services
Make your dreams a reality with a professional evaluation of your career to date.
Corporate services
The evidence is in. More women in your company can deliver 35% greater financial returns. (Catalyst)
Book Now
There are no upcoming Events at this time.
Dates for the Diary
12th January 2021  "Habits to help you work more effectively remotely"  Crop Life Europe - Corporate event
28th January 2021  "Licence  to hire -  Managing Bias in Recruitment"  ENGIE  - Corporate event
29th January 2021  "Licence  to hire -  Managing Bias in Recruitment"  ENGIE  - Corporate event
5th February  2021  " How to Build your Personal Board"  ENGIE   Fifty-Fifty Programme  - Corporate event
8th March 2021  IWD "How to create a career and networking strategy for career success"   Highquest Partners  - Corporate event  
We have Remote Learning Programs available 
Check out our exciting portfolio of offerings to support your business in upskilling and competence building for your teams, to address the unprecedented challenges that women face in this new totally a digital world.
Download and listen free podcasts
Building trust is not easy when you have micro-management style and personality and that creates a lot of negative impacts than positives. 
read more
It is time to take stock of the wide range of transferable skills as cabin crew you've developed while working in this challenging job.
read more